Advertising Campaigns
Miscellaneous advertising.
A self-promotion piece for Kendal King Group. I concepted, designed and wrote copy for the piece.
A Kendal King Group ad for Shopper Marketing magazine.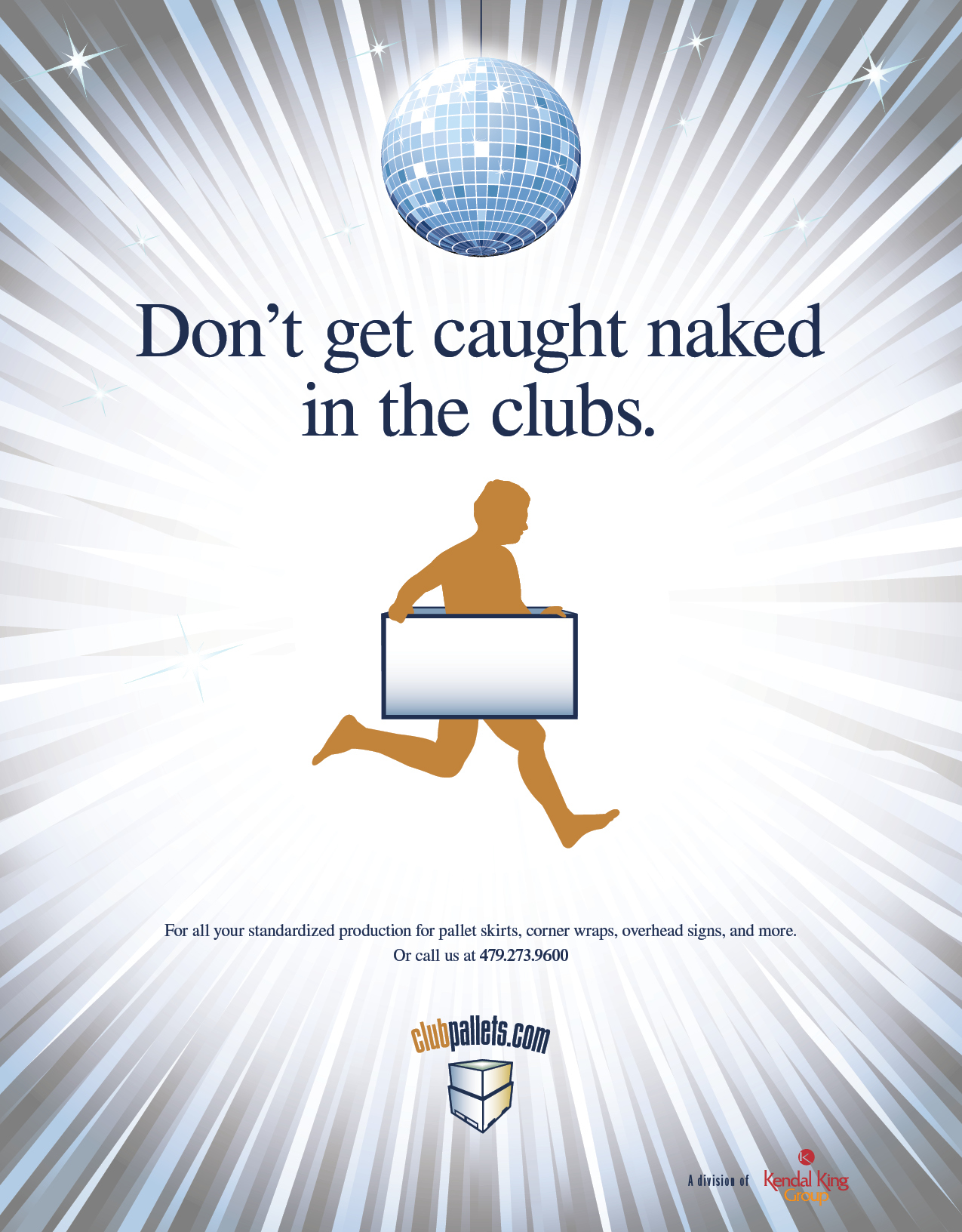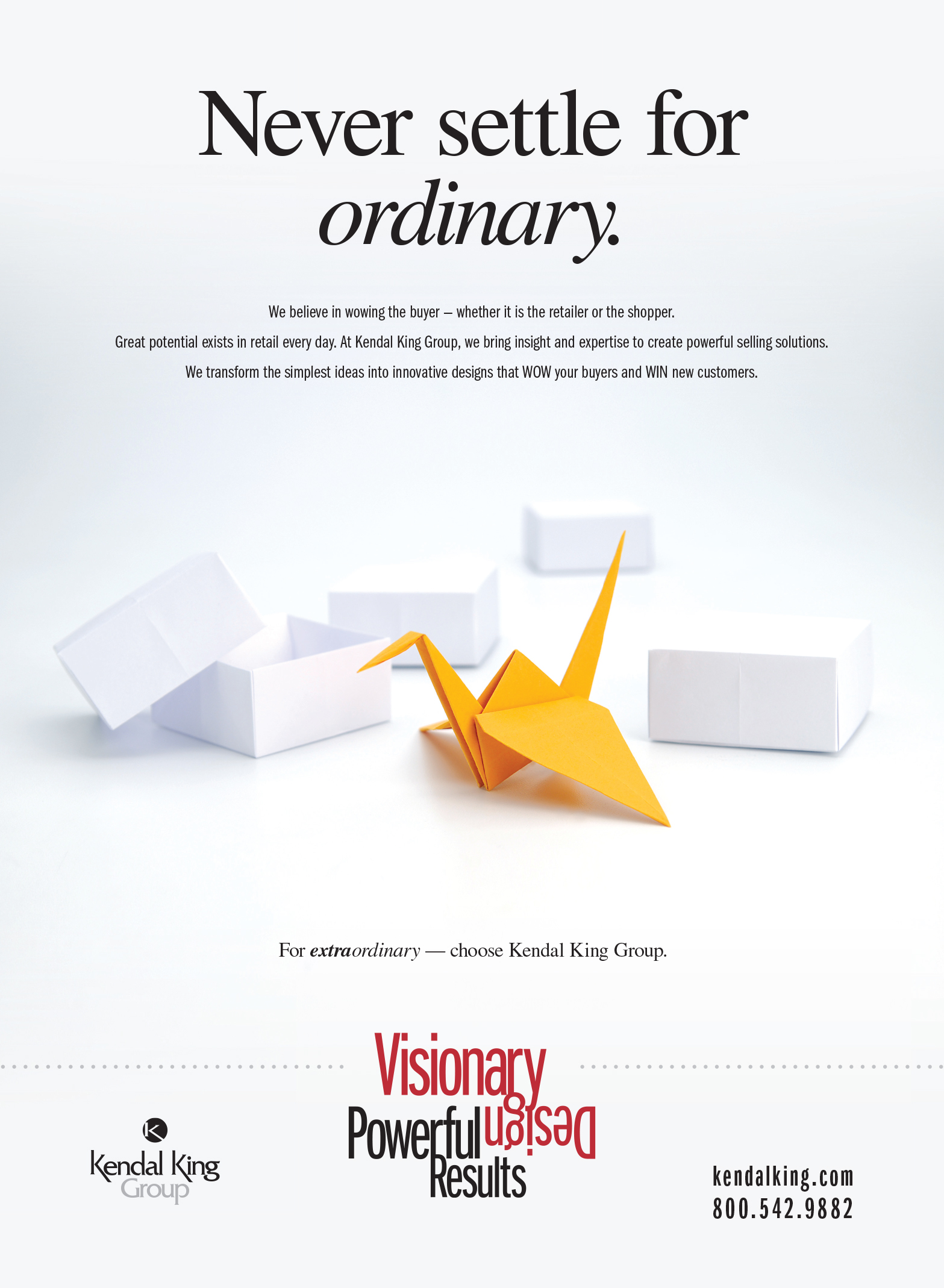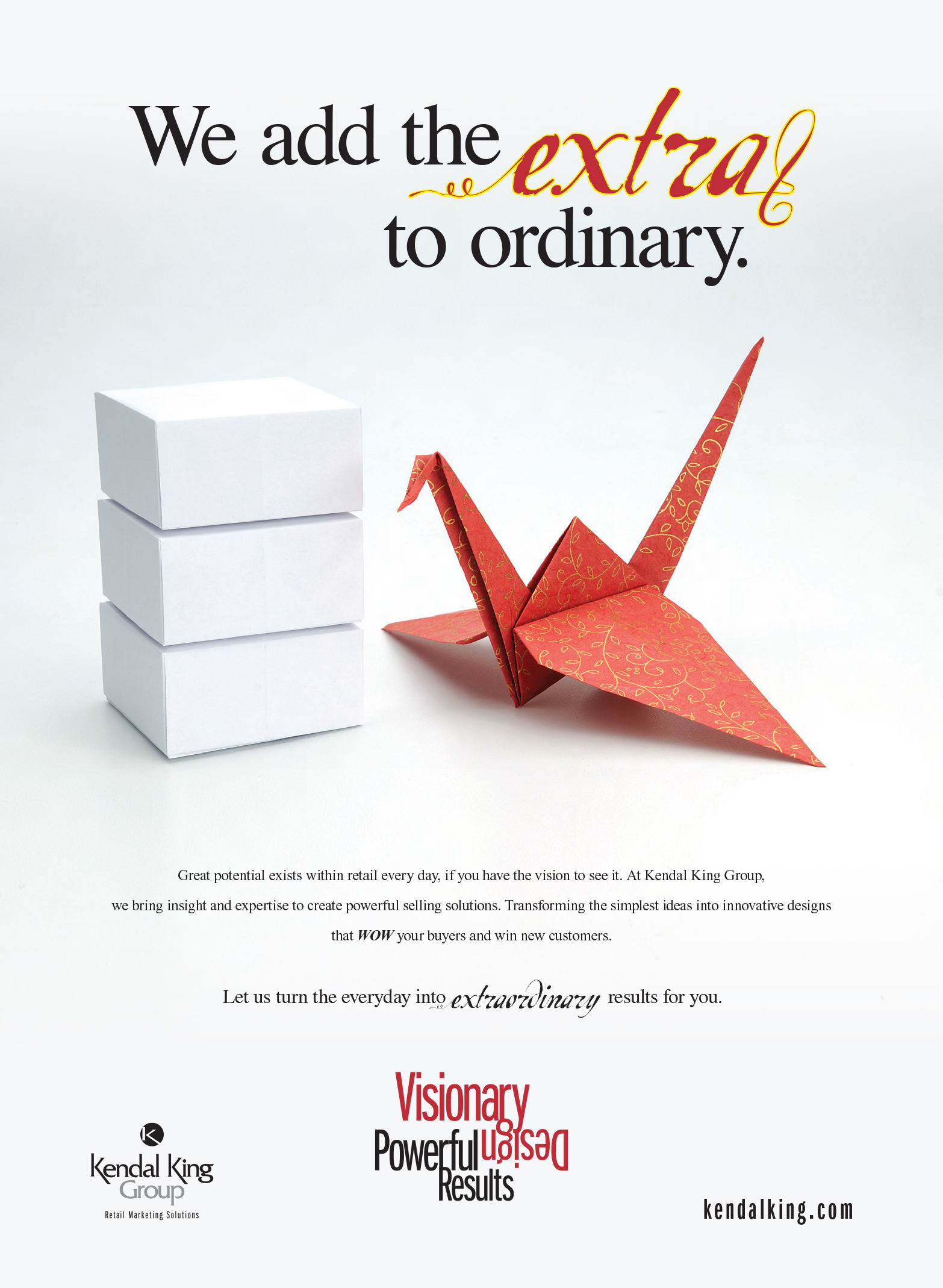 For this Spalding poster campaign, I wrote all of the copy headlines to adapt to provided photography from Spalding. Including the trademarked "breathe sport" tagline.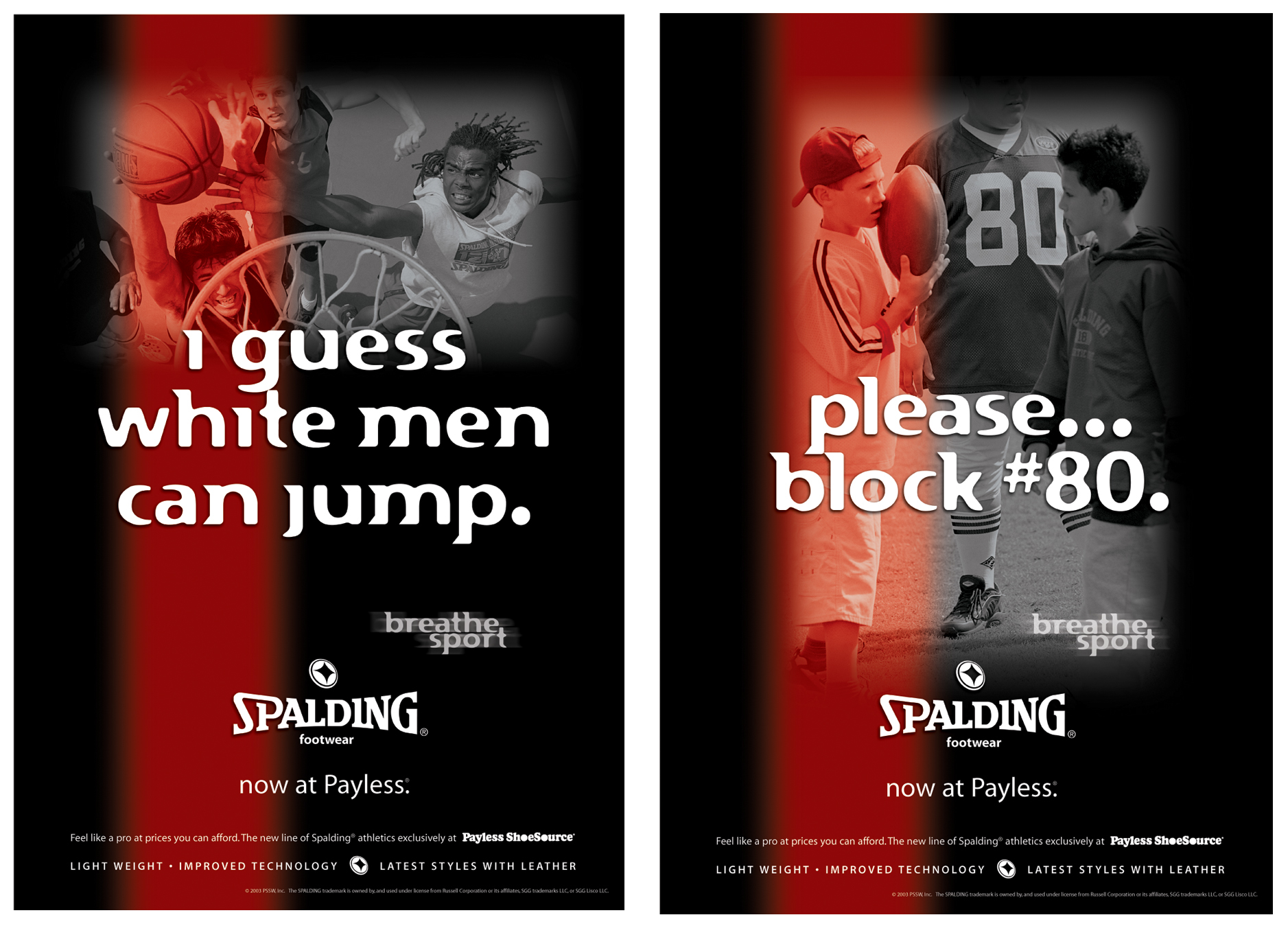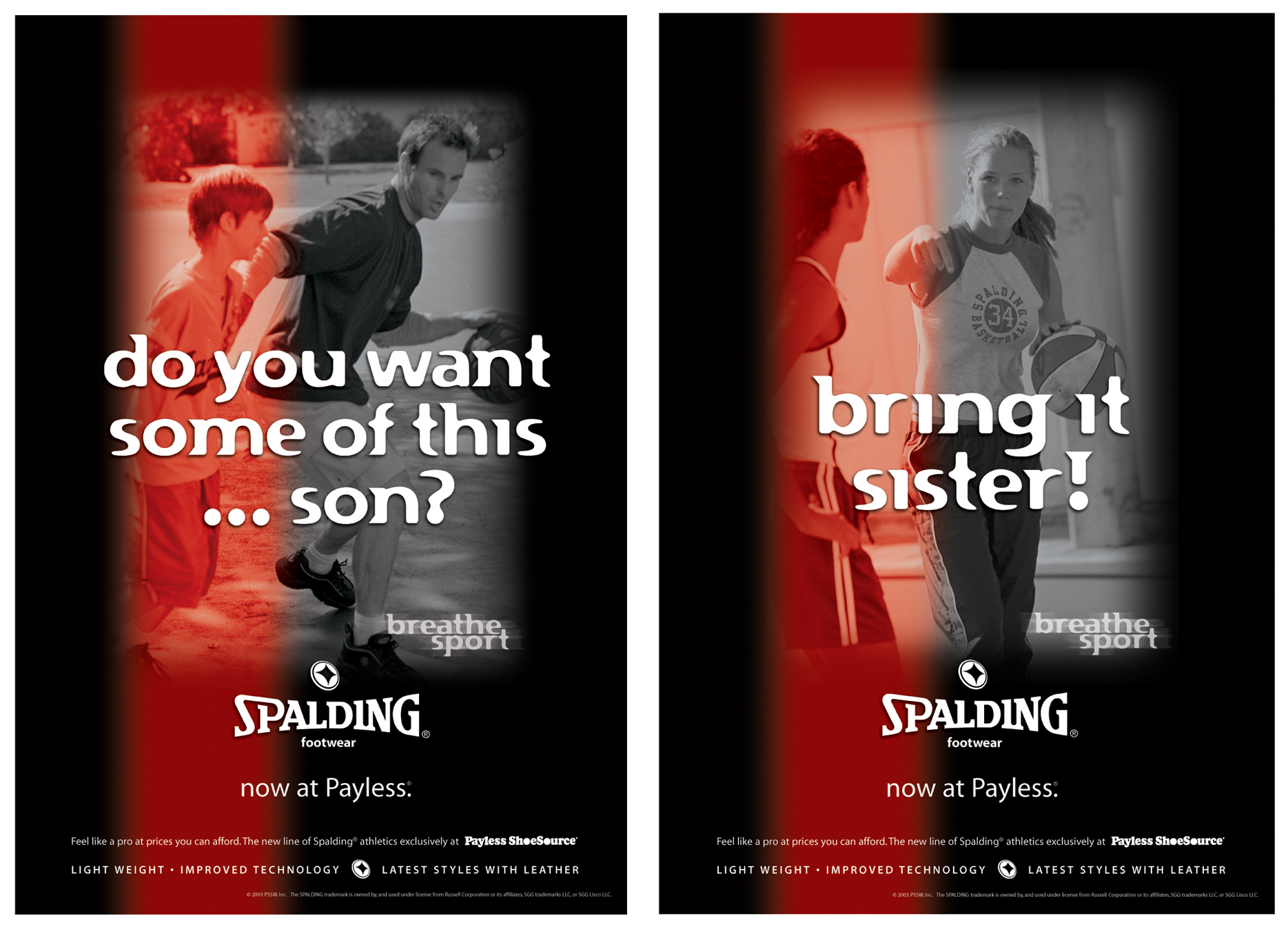 An ad for Robbie Flexible Packaging to be published in Progressive Grocer magazine.
Trade ads for Mueller's Pasta La Bella for the parent company American Italian Pasta Company.
in-store poster kit for Payless ShoeSource.
Self-promo We've Moved direct mail piece.